Nigeria is one of most naturally endowed countries in the world hence it is well visited by foreign investors. Nigeria also has many tourist sites which attract tourist to the nation. Apart from international visitors, locals of the country travel from one state to another for different purposes. With the numerous foreign and local visitors, the importance of a hotel cannot be overemphasised.  Hotel business is a very lucrative, but highly competitive market in the country.
As a hotel business owner, to outweigh your competitors, you need to attract more customers using digital marketing. Digital marketing will make your service standout on the internet where most potential customers visit daily.
Here are some strategies to improve your hotel business using digital marketing.
RESPONSIVE WEBSITE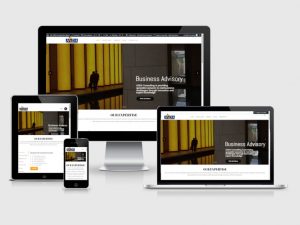 You need to have a responsive website that will have information about your hotel. People usually check the internet first for hotel websites especially when visiting a new location, and having a website will ensure new customers know your hotel.
The website gives information like contact number, location, room types and prices and other services you offer. The website should be responsive so it can be easily accessed on mobile devices as almost 90% of internet users use a mobile device.
To enjoy the benefits of having a website, there is a need for it to be developed by a professional responsive website developer.
SOCIAL MEDIA
The use of social media is multiplying for personal and business purposes. Social media helps you inform large audience both within and outside the country about your hotel business.
Promoting your hotel brand, informing people about any promotional offers in your business, and increasing traffic to your website are few of the many advantages of social media. The impact of social media cannot be overemphasised hence the need for an excellent social media agency to create and manage your social media platforms while your business grows.
SEARCH ENGINE OPTIMIZATION
Search Engine Optimization (SEO) helps to put your business at the forefront of search engines like Google to ensure people looking for your business find you. Using the hotel business as an instance, when a potential customer searches the internet for hotels in a specific location, with the aid of SEO your hotel is displayed among the top hotels but without SEO the new customer may only see your competitors' hotel.
To optimise the benefits of SEO to enhance your business visibility, you need the services of an expert SEO company. This will enable your website to attain top ranking on Google search engine.
PAY PER CLICK (PPC)
Pay per Click (PPC) is paid advertising that puts your hotel information on websites and search engines for internet users looking for hotel service to quickly locate you. It is a digital version of advertising similar to advertising on billboards. It exposes your business to new potential customers that will grow your business.
Setting up profitable PPC involves keyword search, developing attractive advertisement and much more but you can ease the stress by engaging the services of a profitable Pay per Click management service provider.
EMAIL MARKETING
About one-third of the world's population make use of email, and using email to promote the hotel business will take your business to many potential customers. Email marketing helps you to communicate with your customers in a more personal way.
It helps you reach new customers through an email list and also maintain a relationship with existing customers even after they have lodged out of the hotel. Email marketing is cost effective and can help you deliver right messages to your customers.
With the help of a reliable email marketing service provider, you will be assisted to compose the write messages and delivered to potential and existing customers.
"You may never know what results come of your actions, but if you do nothing, there will be no results"- Mahatma Gandhi. Digital marketing is one of the most effective ways of promoting and growing your hotel business. Act now and enjoy your business grow. You can contact us for free advice on digital marketing.